How To Set up Flickr API Key
How To Set up Flickr API Key
To set up Flickr API KEY:
Go to https://www.flickr.com/services/apps/create (you must have a Yahoo account).

Click on Request an API KEY.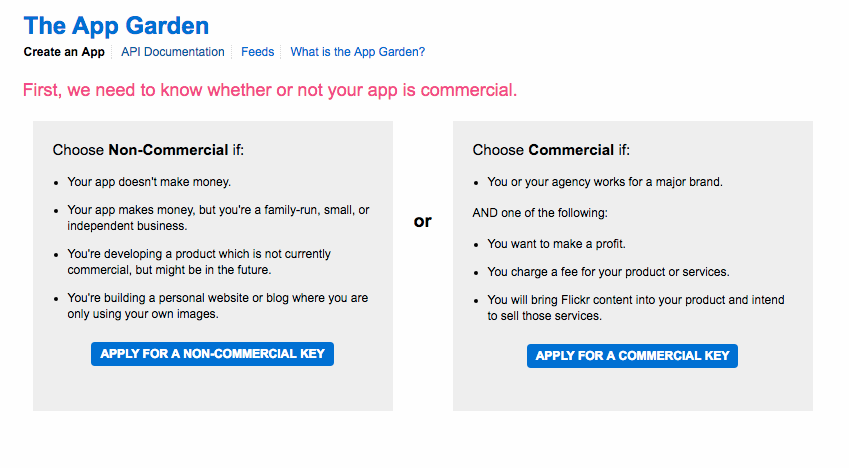 Click on Apply for a non-commercial key.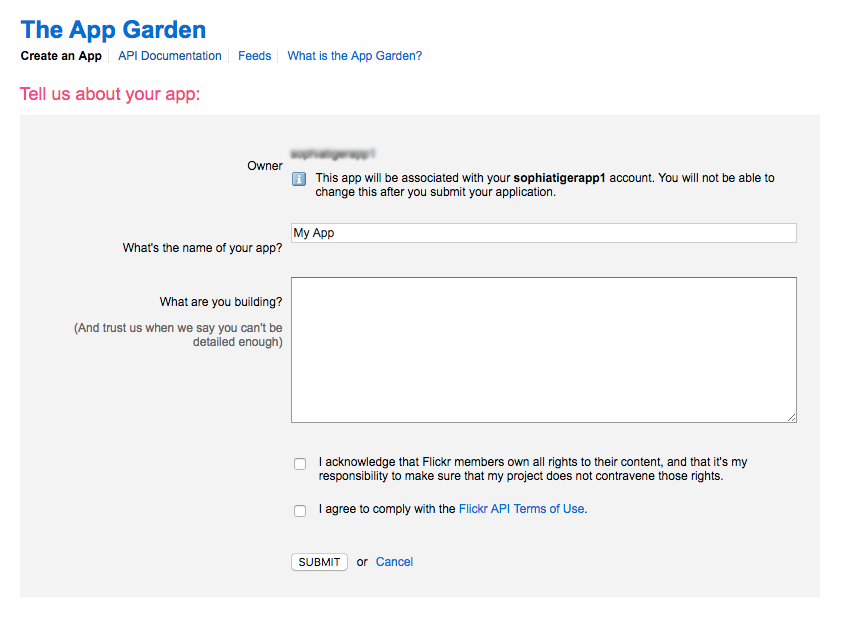 Then enter the name of your app and a description and click on Submit.

Go to your app editor and insert the API KEY you copied
Now login to your app editor on our platform.
Settings > API Keys >> Flickr: