How To Publish Your App On Google Play
This Tutorial applies to the new Google Play Console.
A video tutorial is available here. Please follow the below guides step by step To Publish Your App On Google Play.
First, you need to have the APK file of your app ready on our App Maker platform. From your editor, click MANAGE for the App in which APK you wish to Download. When you enter the App editor as displayed in the below picture, click on the DOWNLOAD MY APP tab, Scroll down, and Click Generate Apk; wait few seconds. Your application will be available for download. In the platform's newer update, the APK  download link will be sent to your email for download as well.
Once you have created a Google Play Developer account (and pay the $25 fee to Google), go to https://play.google.com/apps/publish and log in to your Google Play account.
1. Click All apps and then click Create app.

2. Enter your App name, select your Default language, the type of your app (App or Game) if it's a Free or Paid app.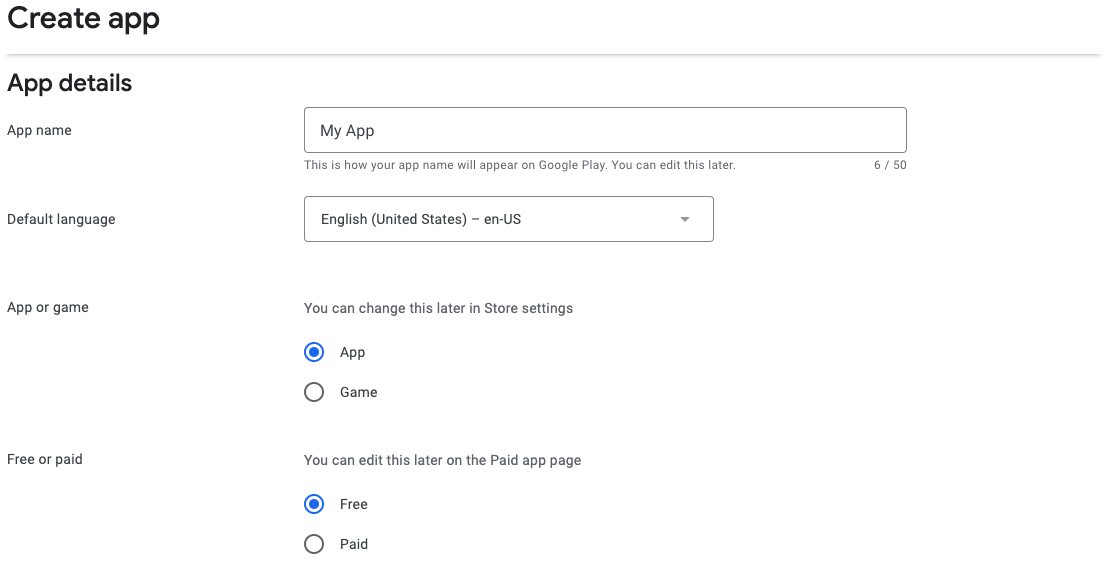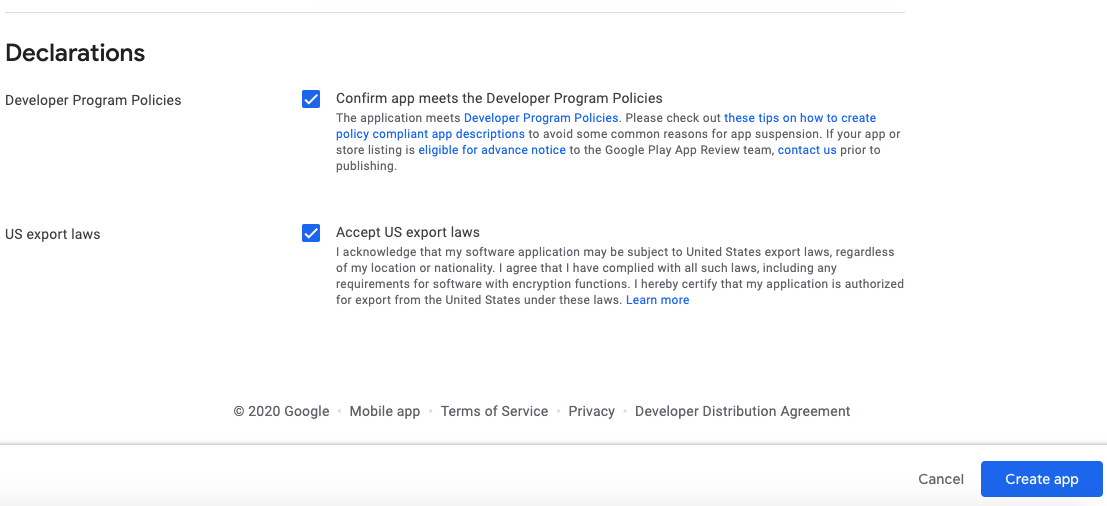 Read the Developer Program Policies and select the check-box to indicate that your app meets the Developer Program Policies.
Read the US export laws, select the check-box to accept them, and click on Create app.
From here, the next steps can be done in the order you want. The most important being that they are all done.
3. The Store presence > Main store listing tab (Grow).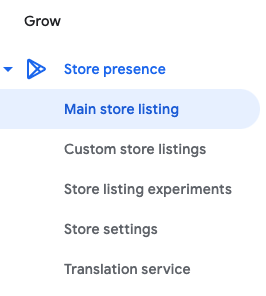 4. In-App details, enter a Short and Full description of your app.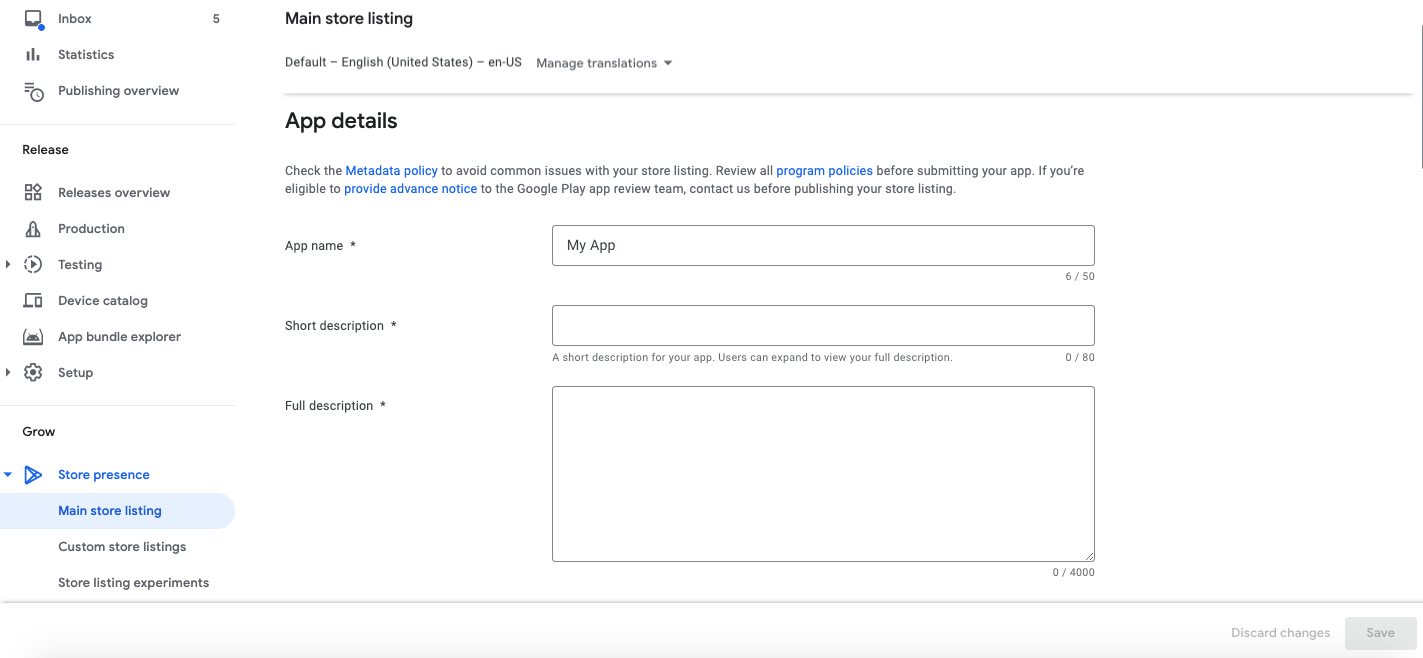 5. In Graphics, drop the App icon or click on Upload (512x512px).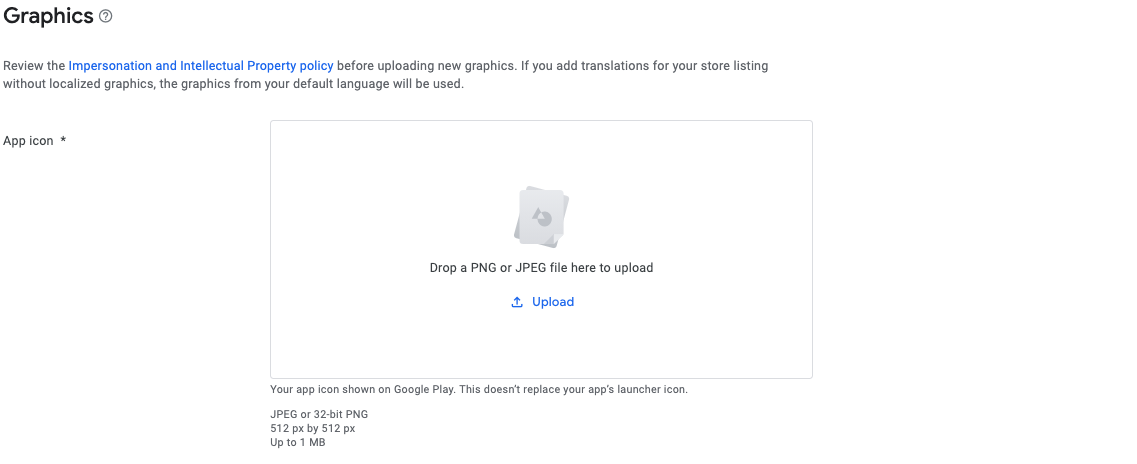 6. Feature Graphic. Click Upload or Drop a Feature Graphic. This image will be displayed at the top of your Store Listing page in the Google Play Store.

7. Then, for Phone Screenshots, click Upload or drop a screenshot to add your app screenshots.

You must provide at least 2 screenshots of your app.
8. You can also add Tablet screenshots and a video (YouTube video URL) to promote your app, but it is optional. Once your files are uploaded, click on Save.
9. Store presence > Store settings tab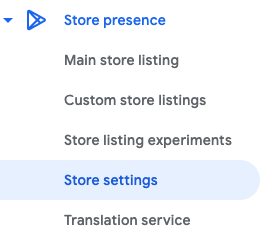 In-App category, select your Application Type and Category. You can also add Tags.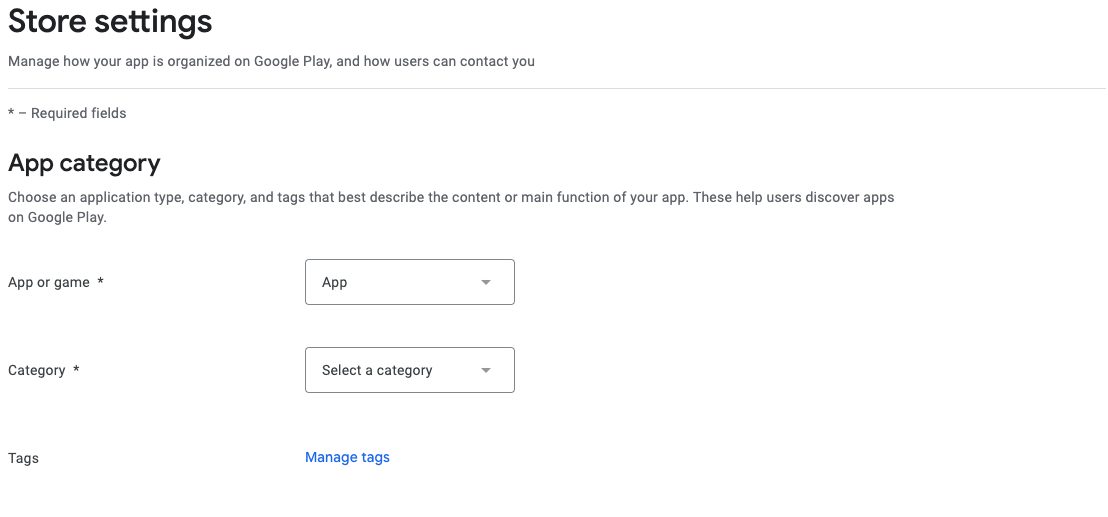 10. In-Store listing contact details, enter your Email address, Phone number (optional), and Website (optional).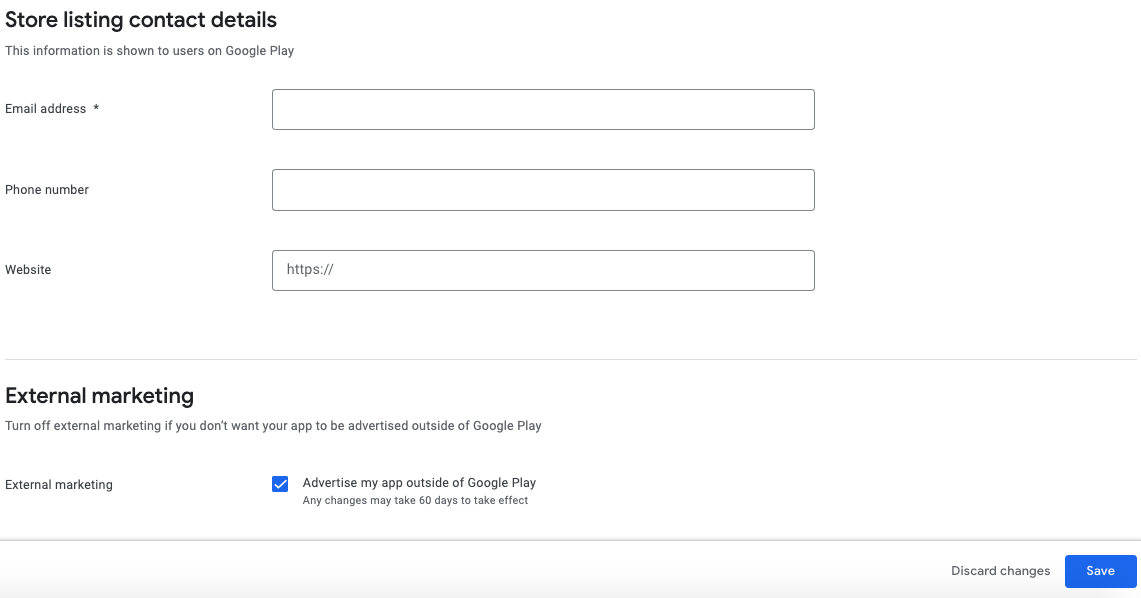 In External marketing, you can turn off external marketing if you don't want your app to be advertised outside of Google Play.
11. Click Save.
12. Click on the Production tab (Release), and click on Countries/regions.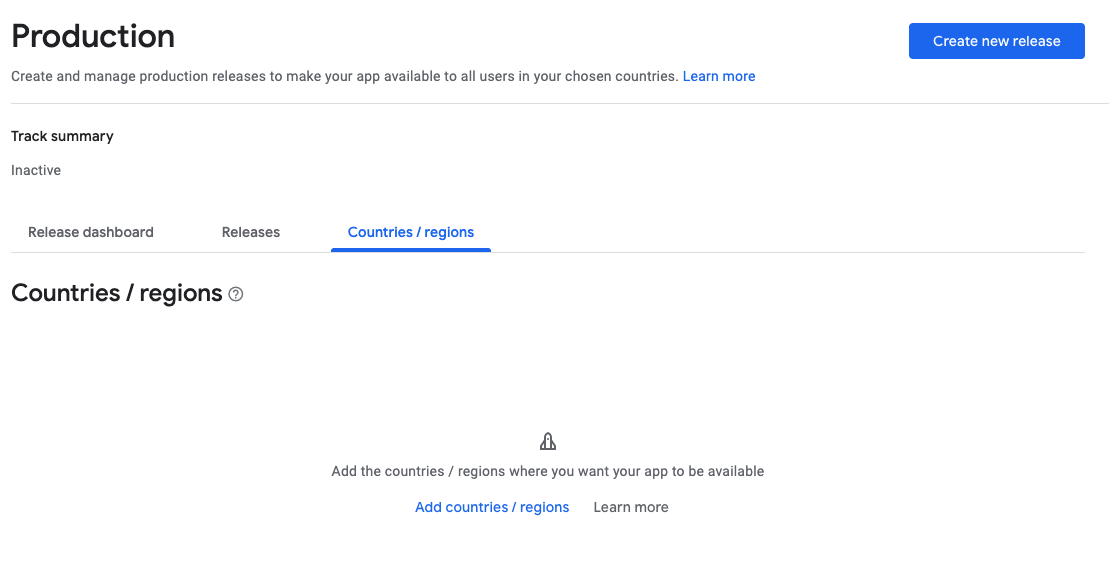 COUNTRY AND REGION
Click on Add countries/regions, select Country/region to distribute your app in all regions, or select specific countries from the list.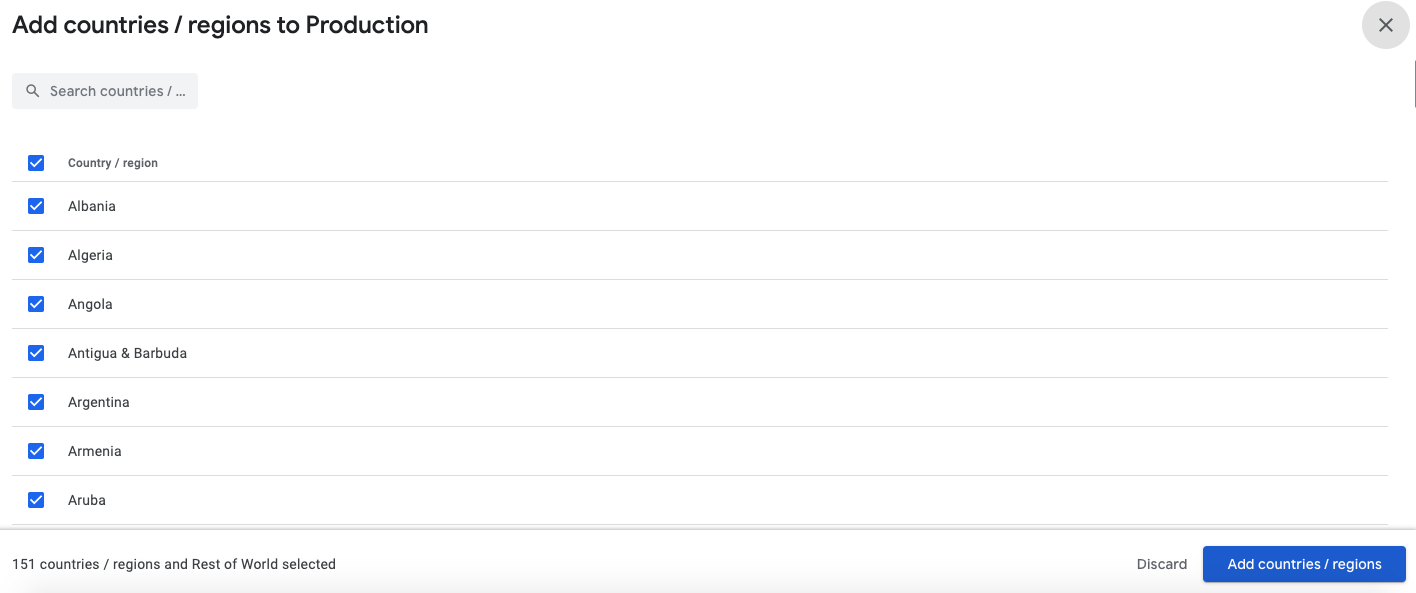 13. Return to the Release dashboard tab and click on Create new release.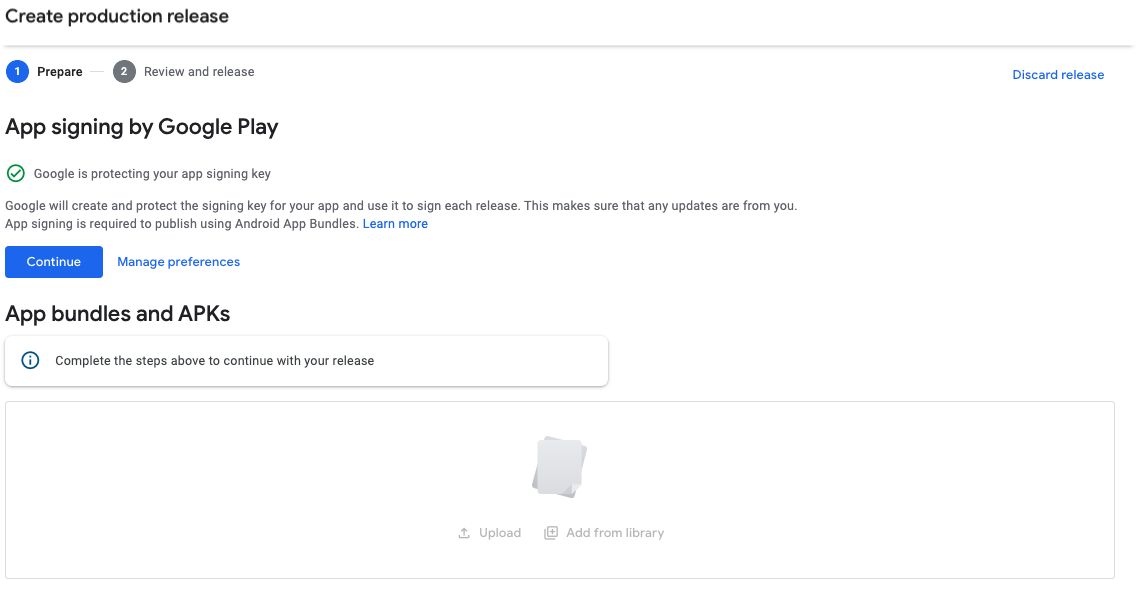 For App signing by Google Play, click on Manage preferences, select Opt-out of app signing by Google Play, and click on Update.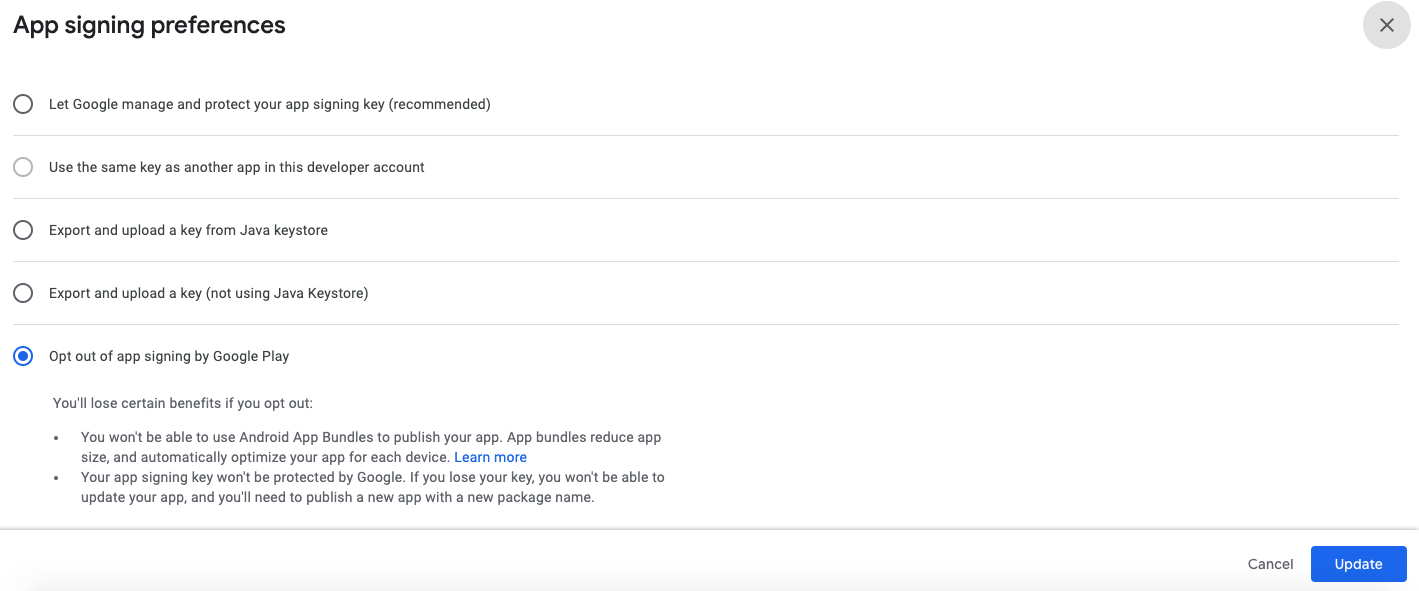 Login to your app dashboard and generate your app Apk
14. Drag and drop your APK file or click Upload and browse to your APK file.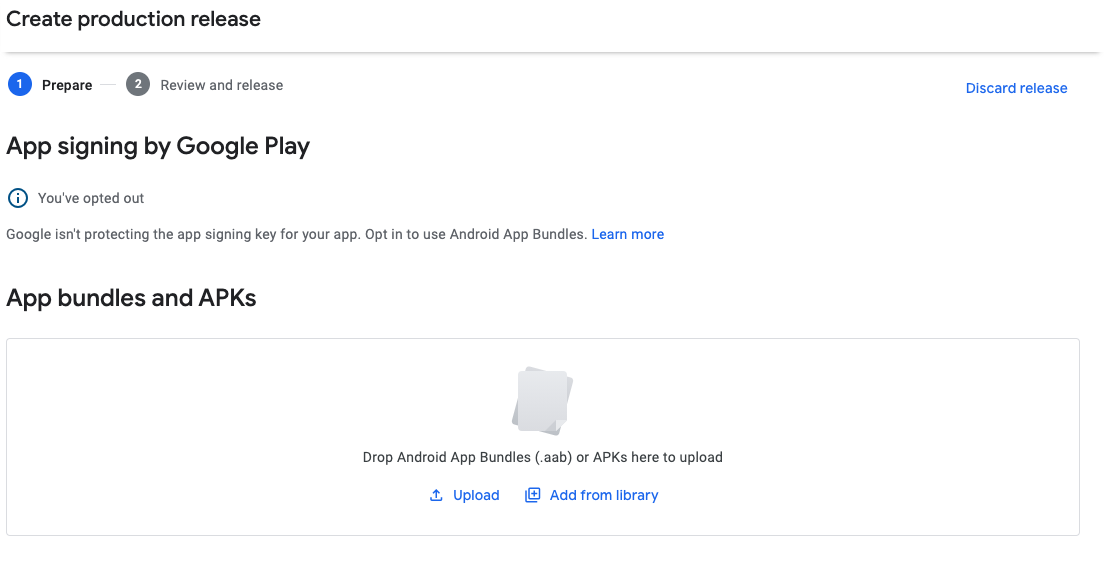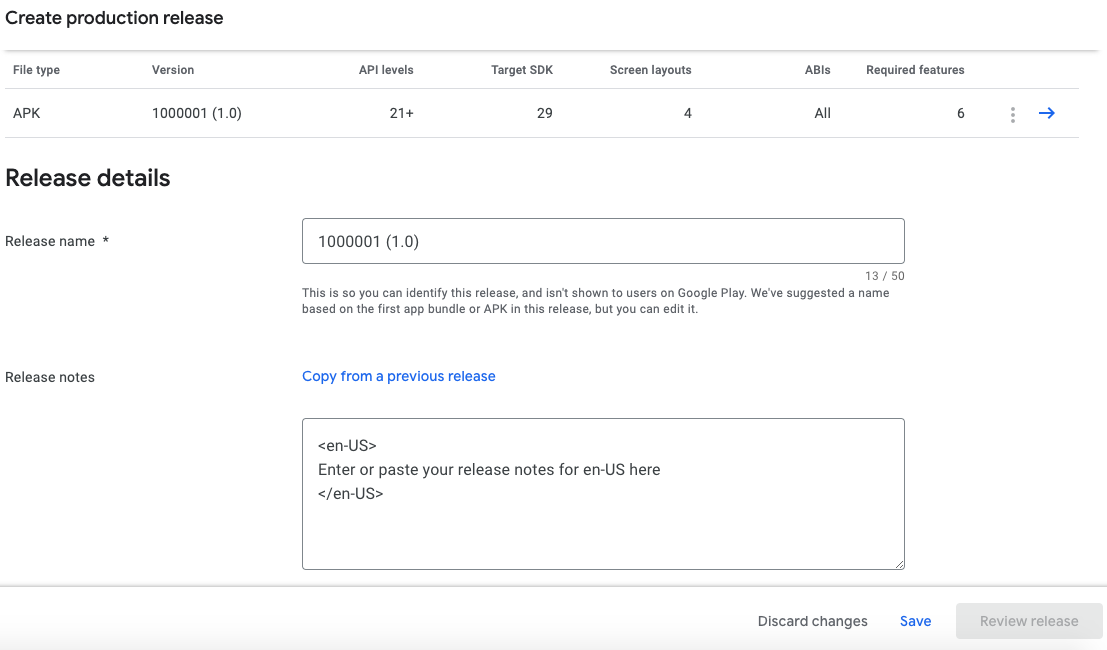 Then click on Save.
15. Click the App content tab (Policy). You will have to fill in each section.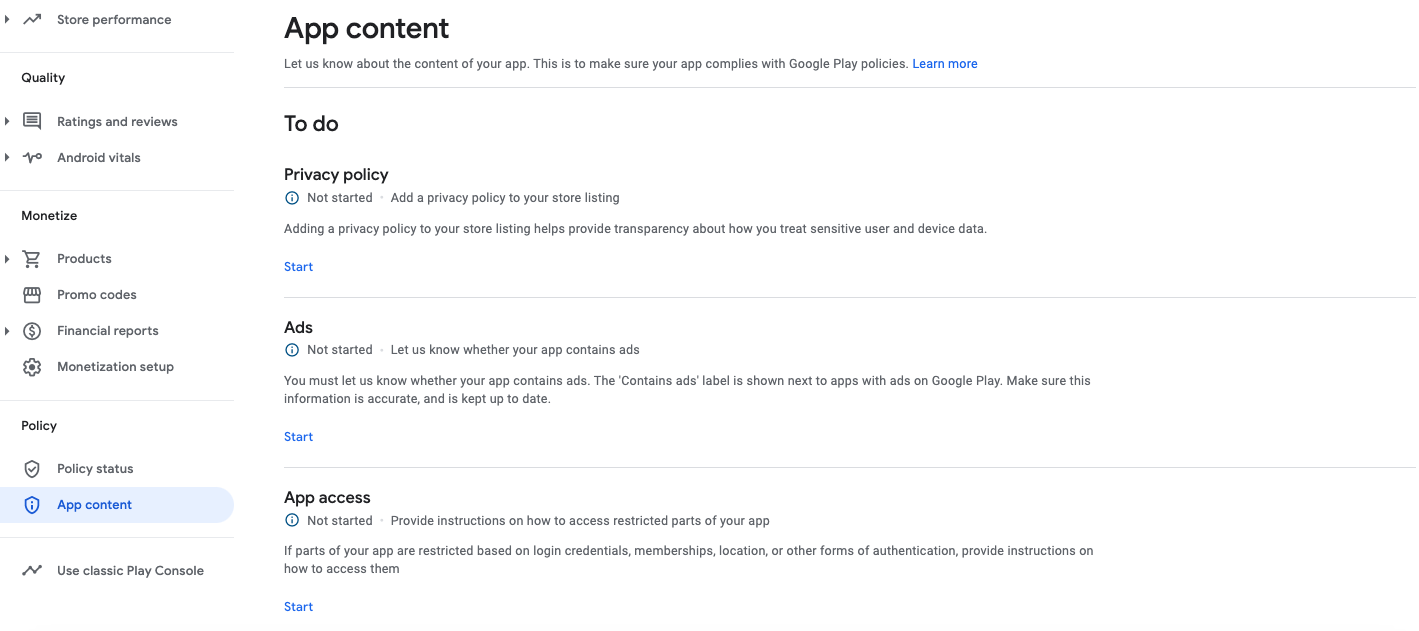 A. Privacy policy

Enter the Privacy policy URL of your application and click on Save.  Then click on ⟵ App content to go back.
    B. Ads

Select if your app contains ads or not (if you use AdMob for your app, select Yes).
    C. App Access

Select the app access type. If you select "All or some functionality is restricted," you will have to provide instructions and a demo account.
    D. Content ratings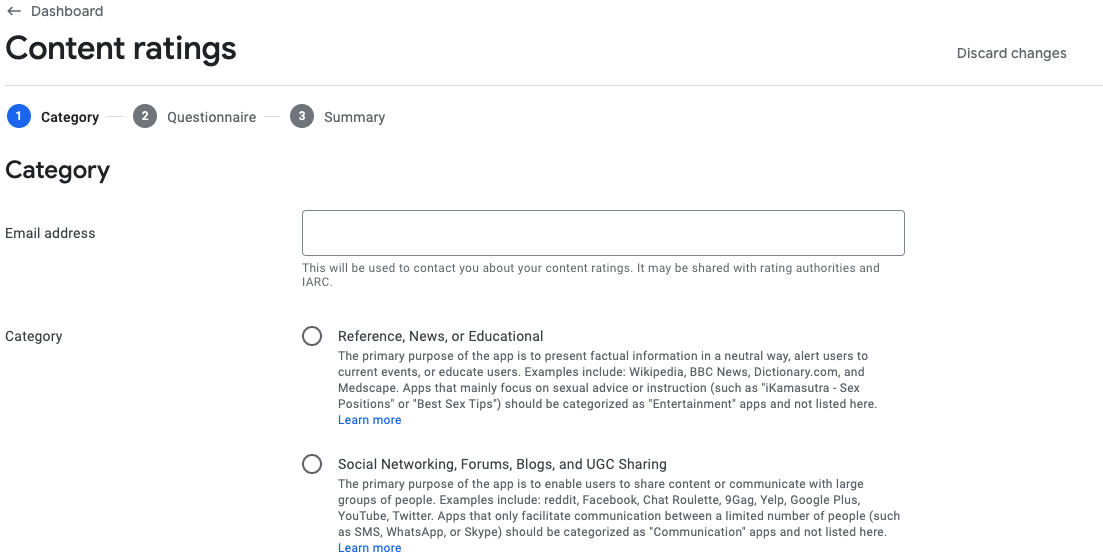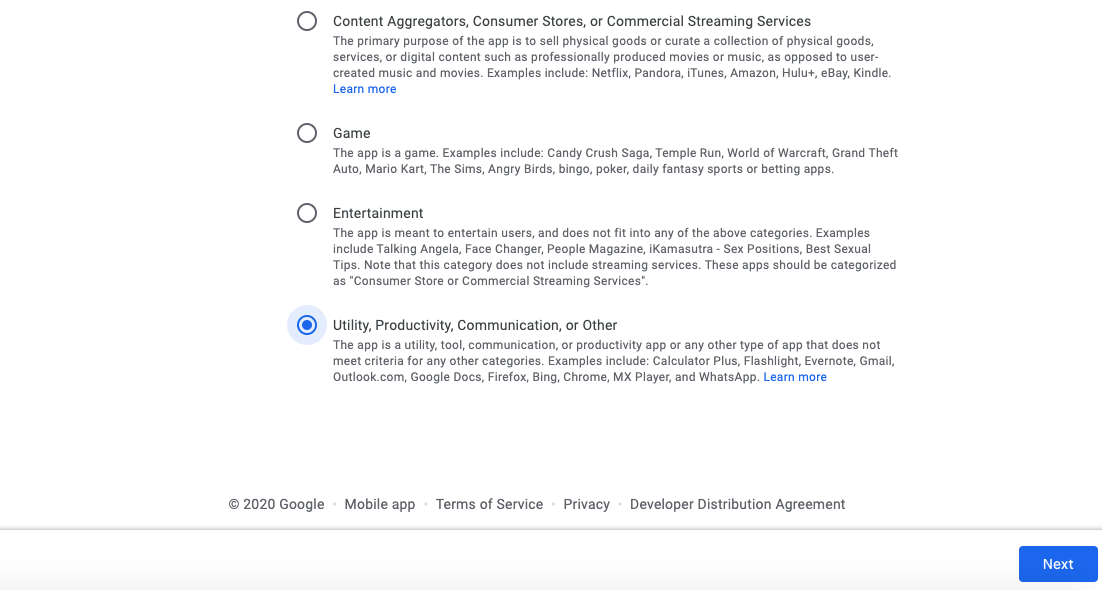 CONTENT RATING
Enter your email address. Select a category and complete the questionnaire.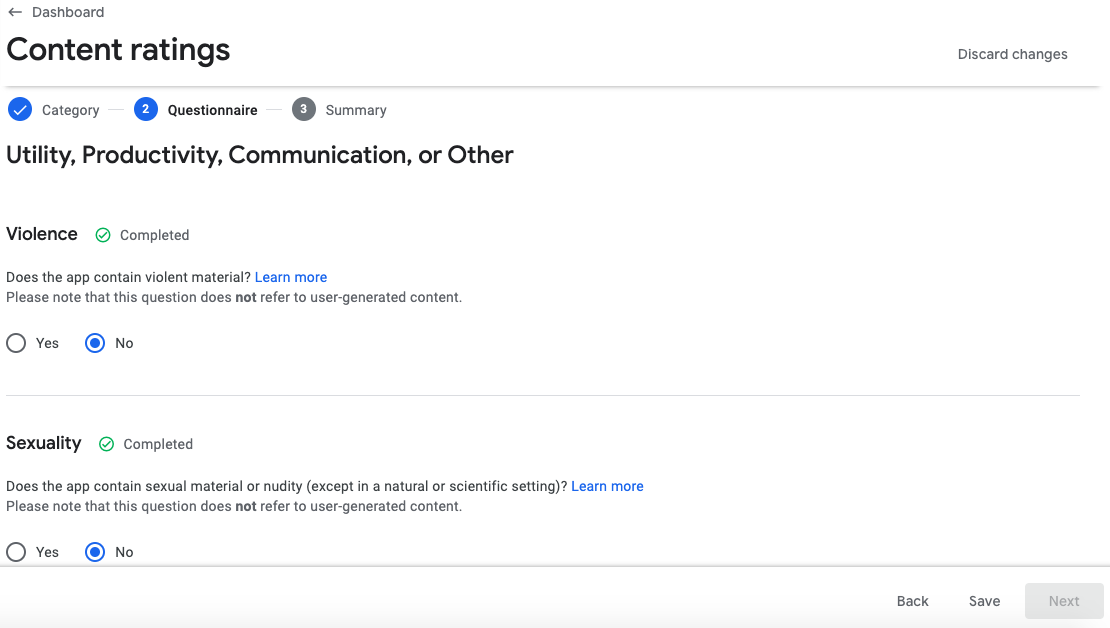 Once you have completed the questionnaire, click on Save, then click on Next.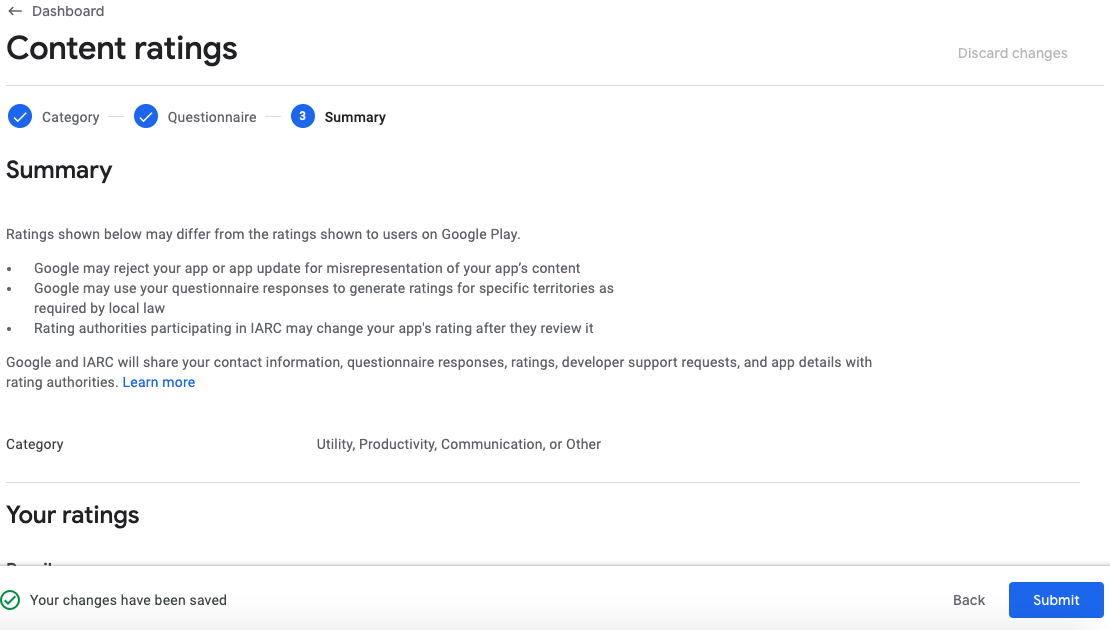 And finally, click on Submit.
    E. Target audience and Content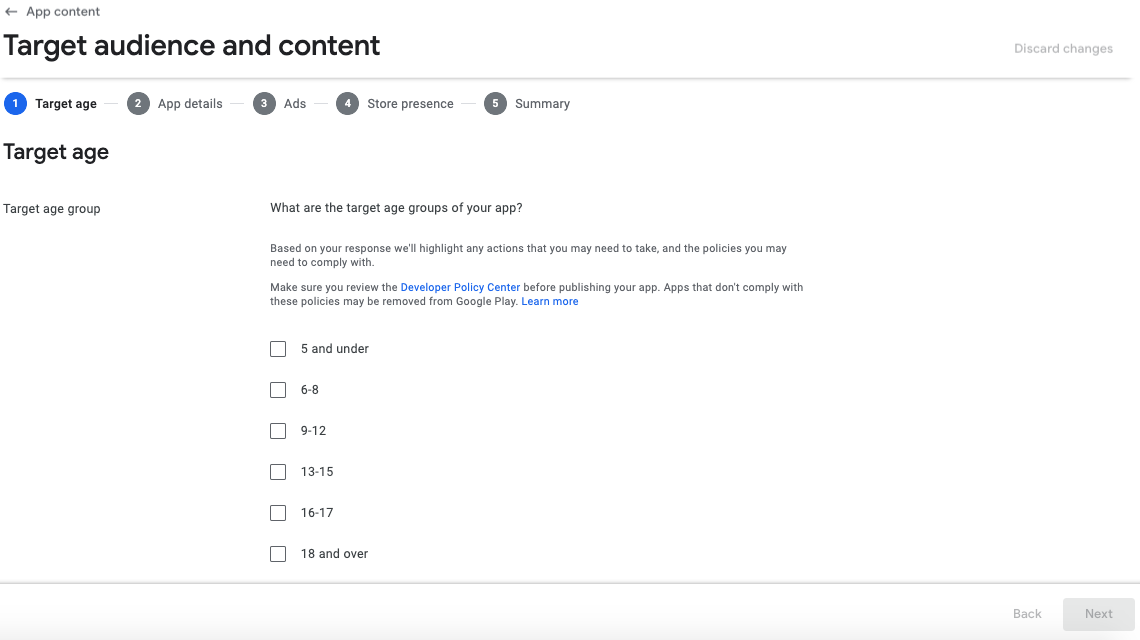 Answer the questions and click on NEXT.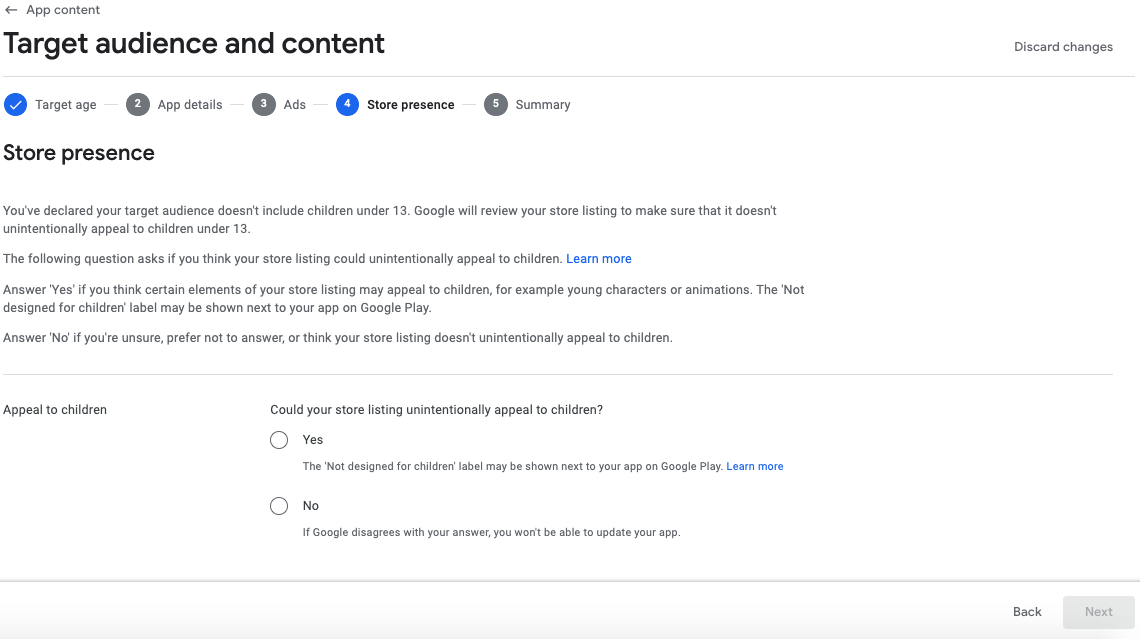 APP CONTENT
Check your answers and click on Save.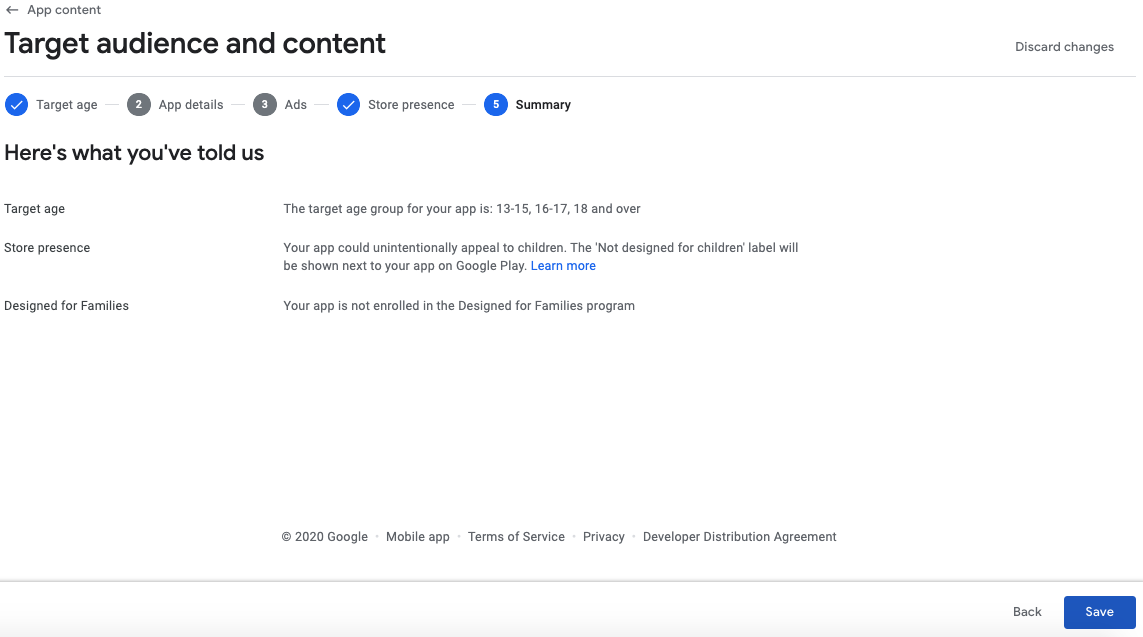 16. Return to Production tab; in Releases, click on Edit.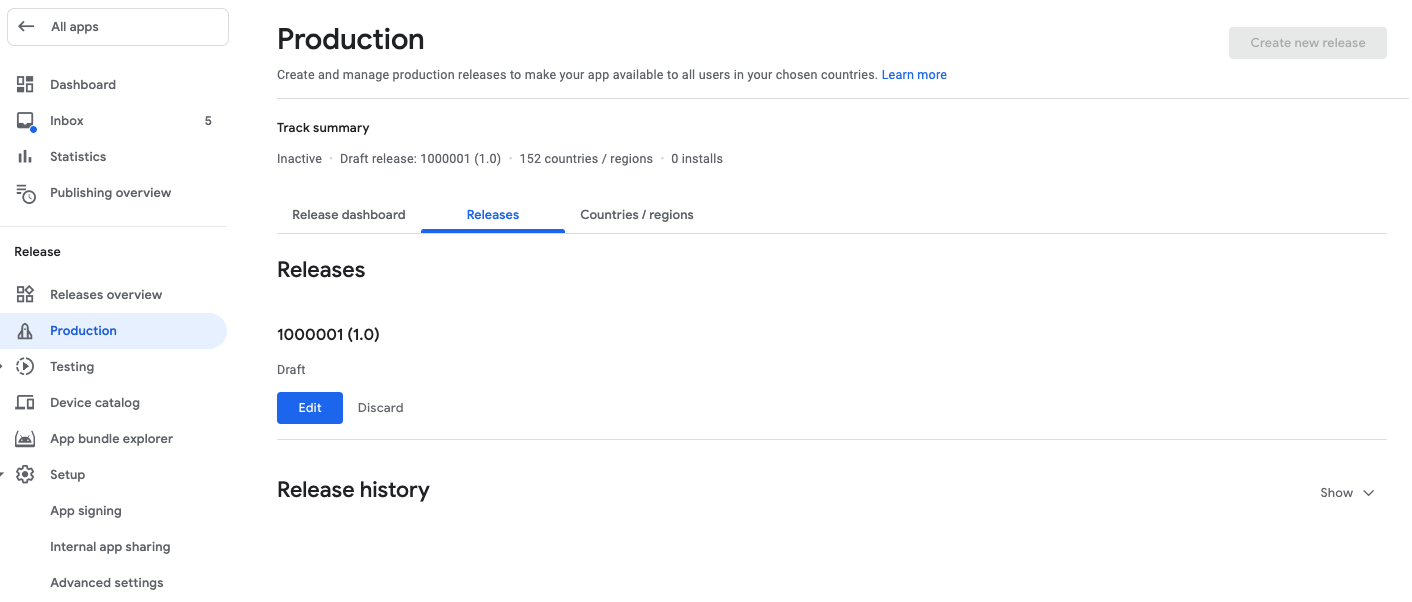 Then click on Review release.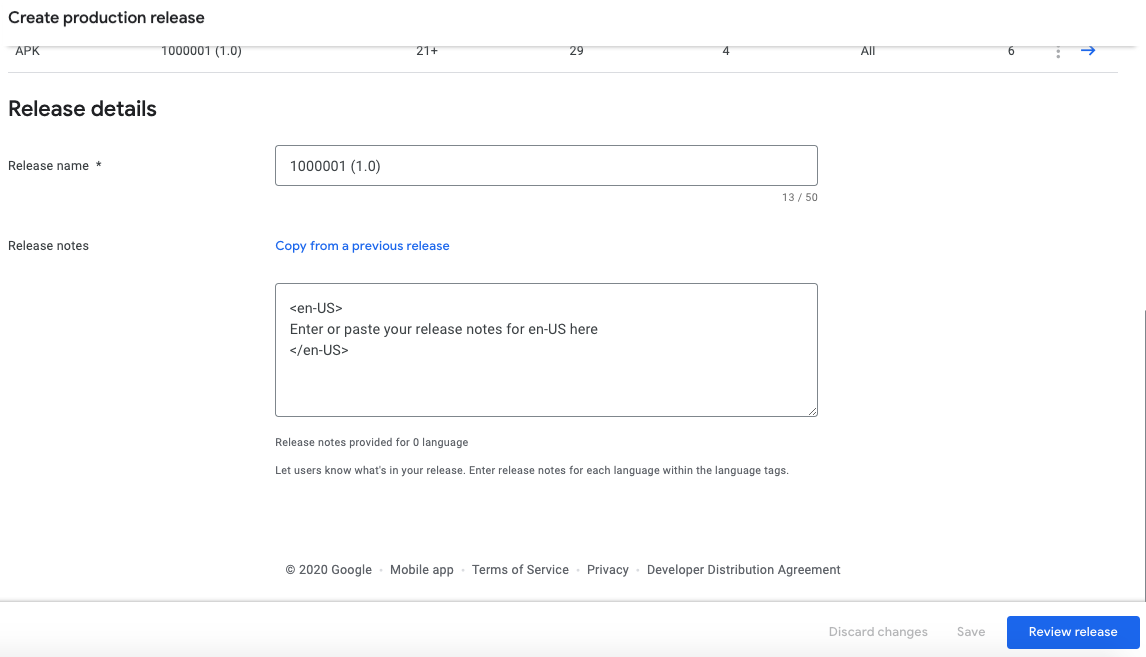 On the next step, you can see warning messages.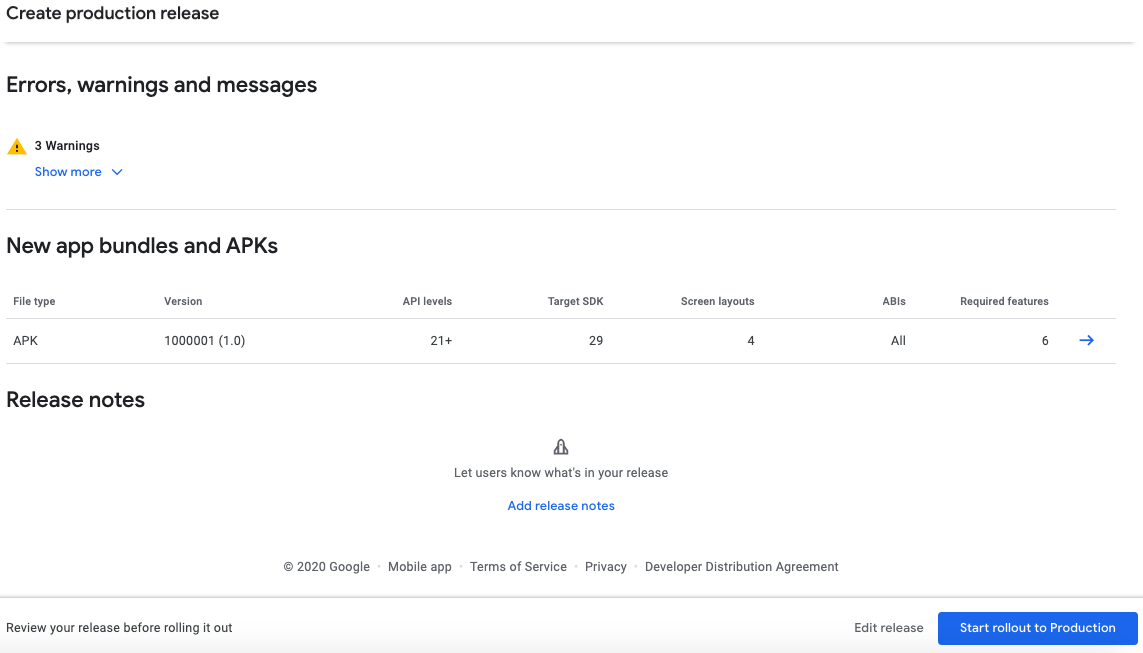 This is just a warning message; it does not prevent you from publishing your app on the Google Play Store.
We do not provide AABs (Android App Bundle) at this time, only APK files.
However, the APK files generated by Swiftspeed Appcreator are already reduced in size.
Click on Start rollout to Production.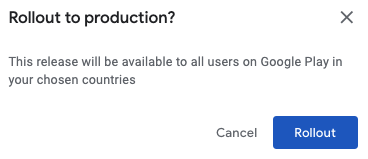 And to finish, click on Rollout.
PRODUCTION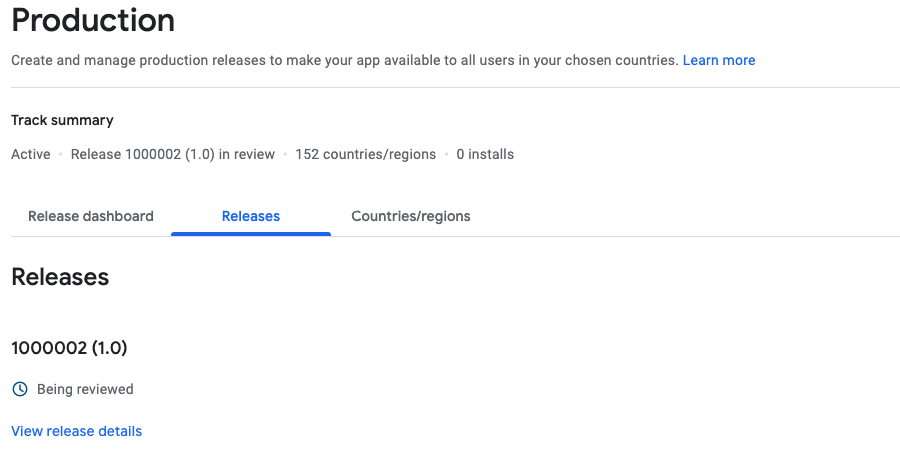 Voila! Your app is submitted.
Voila! Your app status is published. (The status of your app is now Pending publication. It will be available on the Google Play Store within a few hours, provided your app follows google play policy and developer distribution agreement.   CLICK HERE TO LOGIN