Hi I'm going to show you how SWIFTSPEED-APPCREATOR works and go through the entire process of creating an application. For this tutorial,
First, you have to log in our platform using the button below
LOGIN
Enter your Email, your Password and click on 

. You can now create your first application:

Enter an Application Name (here, we will use My Awesome App) and click on 

. You reach this page: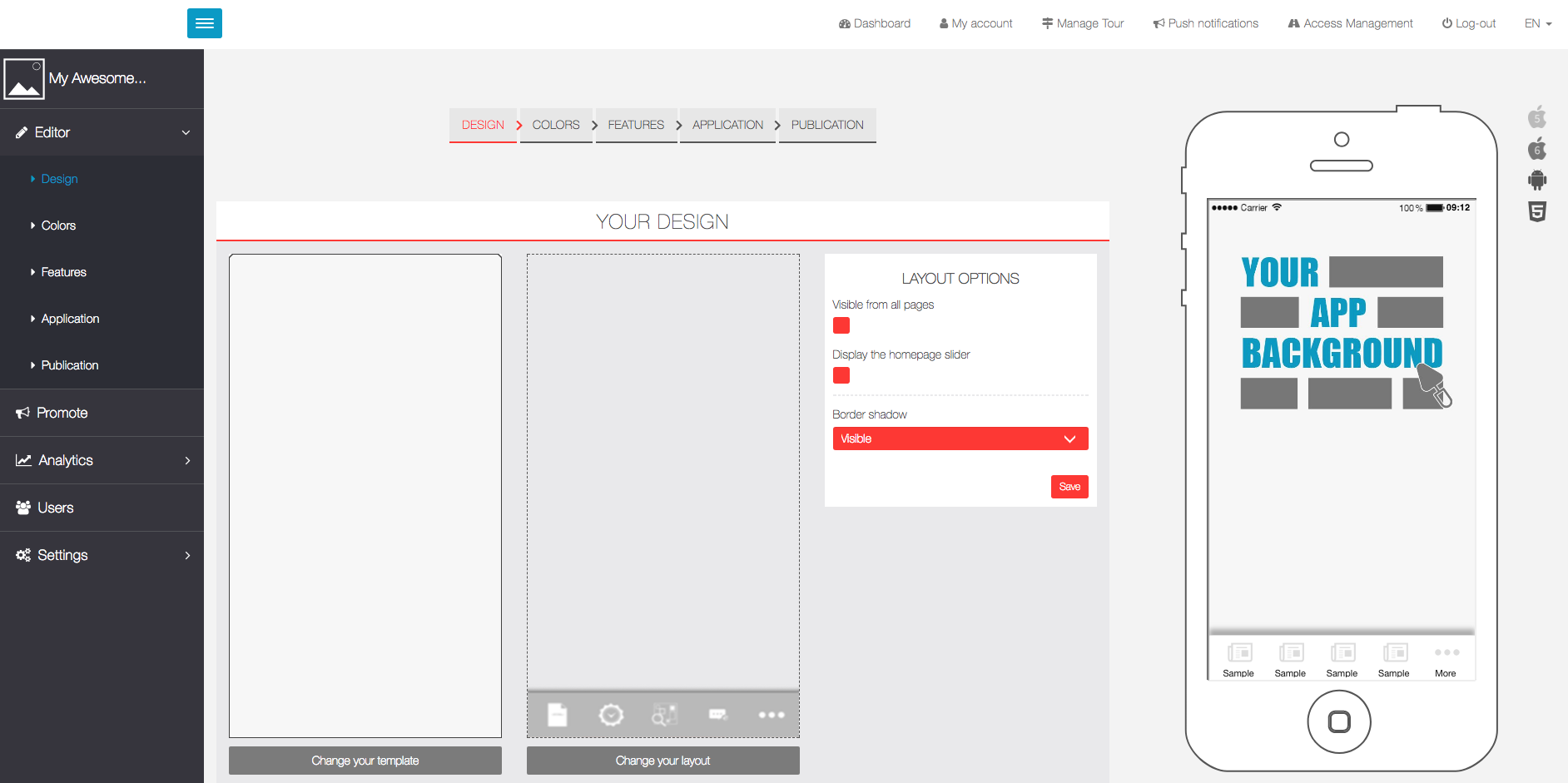 That's what we call, the Editor. At the left, you have five menus, At the right, you have a phone simulator, called Overview. It's not a real phone, so some features are disabled, but you will be able to see and test your changes, I recommend that you use a personal computer (P.C) or any device with bigger screen so the process can be easier for you.
Then, on the middle, you have five tabs:

Let's see them one by one in details.